Restaurant in Puebla
Puebla restaurant near me, are you looking for a restaurant that rescues all the tradition of Puebla cuisine? Well, you've come to the right place! At Augurio, we offer a variety of dishes in which we seek to highlight the power of the gastronomy of our region. All under the creativity and experience of Chef Ángel Vázquez and sommelier Gina de la Mora.
Schedules:
M – S: 8:30 am- a 23:00 pm
S: 8:30 am a 6:00 pm
Augurio Restaurant Puebla
Best restaurant in puebla, come to Augurio Restaurant, the only place where you will find the most exquisite dishes of the region. In addition, you will be able to learn more about the history of our beautiful Puebla, as we are located in the Historic Center, in the Quinta Esencia hotel. It is an intimate, traditional place, within a restored building in the heart of the city, surrounded by museums, places of interest, and colonial buildings.
Augurio Restaurant was recognized as «Best New Restaurant» at the 2016 Mexico Gourmet Awards for its traditional cuisine.
Best restaurant Puebla Mexico, live an unparalleled experience and discover why we are recognized as one of the cities in Mexico with the greatest culinary history. Find here the best of Pueblan gastronomy and give your palate all the pleasure it needs.
Puebla gastronomy is a clear example of the mixture of cultures that make up the diverse regional cuisines of Mexico. With indigenous, Spanish, French, Arab, and oriental influences, the latter through the incorporation of ingredients such as cilantro, parsley, and cinnamon, it is internationally recognized for the variety of its dishes and flavors.
Aware of this culinary heritage, Ángel Vázquez also takes up his family's recipe books with a long history in the culinary field of Puebla, to offer us his proposal of traditional cuisine. This is a family that, like many others in the city of Puebla, lives gastronomy in a passionate way.
Puebla food tour our main objective is to offer each local or tourist visitor «typical Puebla food«, which we have managed to give that familiar, cultural and traditional touch, thanks to one of the best chefs in Mexico, Ángel Vázquez.
Augurio restaurant is considered one of the best restaurants in Puebla, located at 9 Oriente Street No. 16, Historic Center, Puebla, Puebla, Mexico.
Puebla food, Puebla's cuisine is characterized by using different ingredients such as chili, corn, and beans, which result in exquisite dishes that allow you to get closer to the region. Precisely, at Augurio Restaurant, we seek to explore and rescue the best of Puebla gastronomy to bring each diner a dish full of history.
Our main objective is to offer each local or tourist visitor who comes to us «typical Puebla food«, which we have managed to give that familiar, cultural and traditional touch, thanks to one of the best chefs in Mexico, Ángel Vázquez.
Baroque Cuisine in Puebla
In the heart of the city of Puebla, you have access to Augurio Restaurant, where we have created recipes that transcend generation after generation, rescuing and highlighting the best of Mexican cuisine.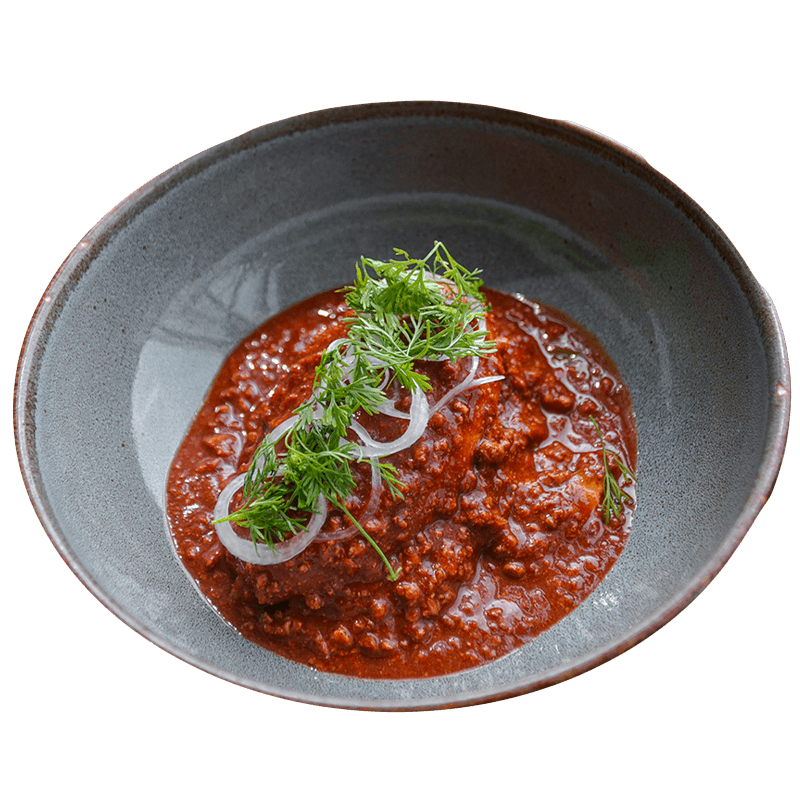 You can find dishes that exalt the best of Puebla's baroque cuisine, with flavors that are quite representative of the gastronomy of our country.
Are you passionate about Mexican gastronomy? At Augurio, we seek to bring to life all of the Mexican food that has managed to delight palates around the world, and above all, bring typical Pueblan dishes to your table so that you can enjoy them in an unparalleled atmosphere, while being captivated by the historic heart of the city of Puebla.
At Augurio, we create unique experiences for all of our local and foreign visitors, with the aim of making them fall even more in love with the typical dishes of our region.
At Augurio Restaurant, our emblem is the preparation of the best Puebla breakfasts for all the diners who visit our city. You have at your disposal a unique proposal with a wide variety of recipes, so you can start your day by receiving the most exquisite food from Puebla.
In our menu, you can find delicious and refreshing juices for a hot day, we also offer hot drinks in case the cold invades your body, our exquisite enchiladas with mole poblano, and a wide variety of specialties. Here you can find everything your palate needs to start the day with the best energy.
Explore and access a unique menu at Augurio Restaurant with a variety of recipes that will delight your palate with typical dishes from our city for any time of day. Whether you want to share a delicious breakfast or consume dishes that will truly satisfy you.
We offer you a proposal that seeks to highlight the culinary heritage for which Puebla has stood out nationally and internationally. Choose from a broad and diverse range of dishes, where Baroque and contemporary cuisine converge.
Puebla-style Snacks
We stand out for offering delicious Puebla-style snacks or «comida de zaguán» to each of our guests. Our unique touch comes from the creativity of the renowned Mexican chef Ángel Vázquez, who has been an ambassador for this exquisite cuisine internationally.
Enjoy a delicious mole poblano, a unique typical dish from the region, which you will find inside Augurio Restaurant. We are a place where we seek to highlight the traditional and gastronomic roots of Puebla. You cannot miss trying all of our snacks!
Best places to eat in puebla, at Augurio Events Restaurant, we have an incredible venue where the history of Puebla prevails. Thanks to its location in the Historic Center of the region, you can live an unparalleled experience in a peaceful and family-friendly environment.
Host all your family, social, or business events with us. Enjoy reunions, romantic dates, birthdays, graduations, marriage proposals, or any celebration you want to organize. We have highly trained staff to offer you and your guests the best service and support during your stay.
Restaurant In Puebla For Breakfast
Here you can enjoy the best breakfasts in Puebla. We have a varied menu so you can start your day in the best possible way.
Find seasonal fruits, yogurt jar, flautas, memela, quesadillas, eggs to taste, Arab-style eggs, egg white omelet, taco placero, enchiladas, chilaquiles, among other delicious and traditional Puebla-style breakfasts.
Restaurant In Puebla For Lunch
Recharge your day with the best food in the region. Visit us and find a varied gastronomic offer.
At Augurio, we seek to offer our diners a unique experience through traditional dishes such as tacos, chiles en nogada, mole poblano, beef, and other options.
Restaurant In Puebla For Dinner
End your day in Puebla with exquisite food prepared at Augurio.
Explore our menu and indulge in your favorite dishes such as the Milanesa Augurio, beef tongue, or chicken enchiladas.
You can also enjoy our delicious desserts, some of which include chocolate flan, our traditional Poblana crema, and vanilla and red fruit panna cotta.
Restaurant In Puebla For Birthdays
If you are looking to surprise a family member, friend, or partner, at Augurio we are here to help you give the best birthday gift.
Come and discover our different birthday plans! We strive to create a unique experience for the birthday person, with traditional dishes that all guests will enjoy.
Our Customers' Feedback
At Augurio Restaurant, our customers' feedback supports the quality of our dishes, which is why we are committed to improving our customers' experience day by day.
Excelente comida gourmet
Mathieu Lepage
2023-05-02
Wow! Service impeccable et plats gastronomiques à prix très abordables. Serveurs passionnés et passionnants. Hâte d'y retourner.
Mayren Martínez Hoffman
2023-04-30
Este restaurante es una auténtica delicia. Tiene el mejor mole poblano de la ciudad y una increíble variedad de platillos de la gastronomía poblana. El servicio también es muy bueno y el restaurante está muy bonito y agradable para disfrutar la comida. 100% recomendable.
Movimiento Econorganico
2023-04-26
Quien más para atender que el dueño súper amable, servicial el lugar está hermoso, para hacer sobremesa después de comer y el mole está al 💯
fernando guzmán
2023-04-26
Gran experiencia culinaria y de servicio, los platos son correctos en sus proporciones, gran variedad de platillos.
Andrea Gonzalez
2023-04-23
Me encantó el lugar, el servicio fue excelente, el capitán de meseros Rubén fue muy atento y amable. Los desayunos son muy deliciosos, sobretodo los sopes y los huevos mexidictinos, el jugo de naranja es natural y fresco, el pan está exquisito. Recomiendo mucho el restaurant.
Alejandro Rodriguez
2023-04-15
El mole es exquisito, los platillos son hechos con amor, el personal es muy amable y atento.